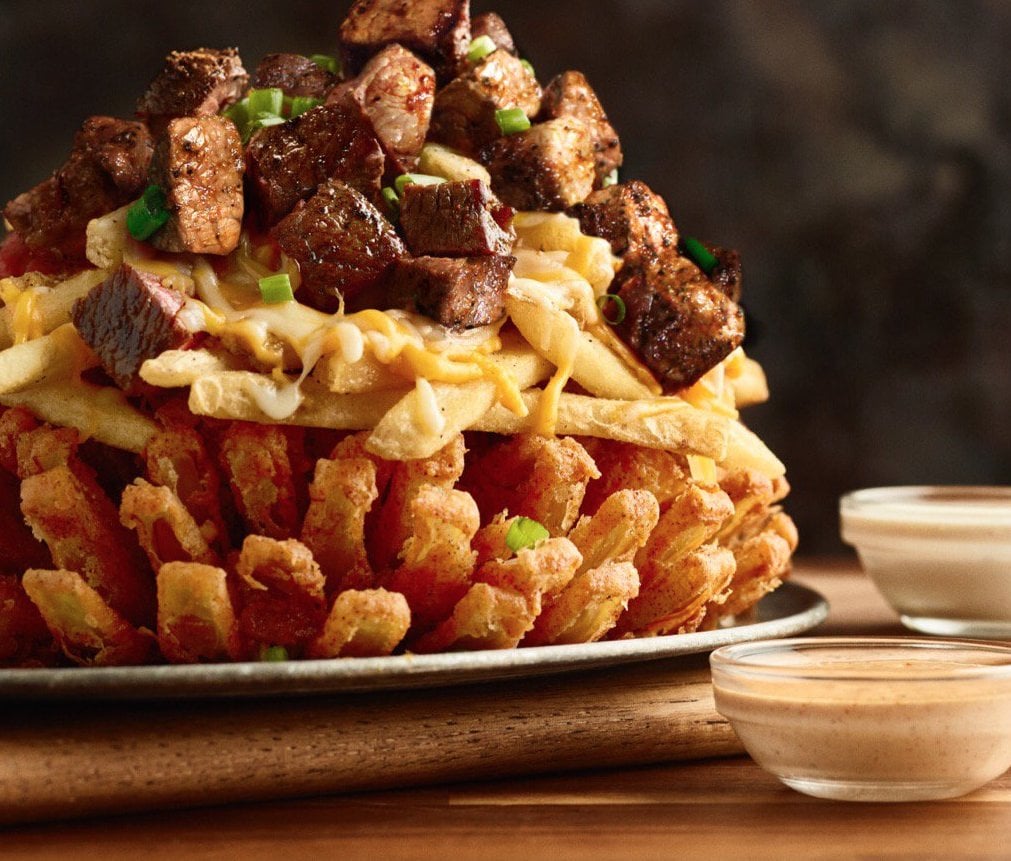 Outback Steakhouse just announced a new limited-edition Bloomin' Onion. For the NCAA basketball tournament (March 15 through April 4), pick up and toss back a breaded and fried onion topped with french fries, cheese, and steak ($13 for six people). Similar to the Loaded Bloomin' Onion (but minus the bacon), the Three-Point Bloomin' Onion does not hold back on those luscious cubes of grilled steak . . . and calories. Though it clocks in at 3,080, we're going to pretend we don't know that information!
If the homemade route is more your style, you're in luck. We have recipes for both the original Bloomin' Onion and the recipe for the Fully Loaded. You can always re-create the new Three-Point version by topping your fried onion with perfectly seared steak.
Image Source: Outback Steakhouse
POPSUGAR, the #1
independent media and technology company for women. Where more than 75 million women go for
original, inspirational content that feeds their passions and interests.